Posted by

Dimmitt Insurance

on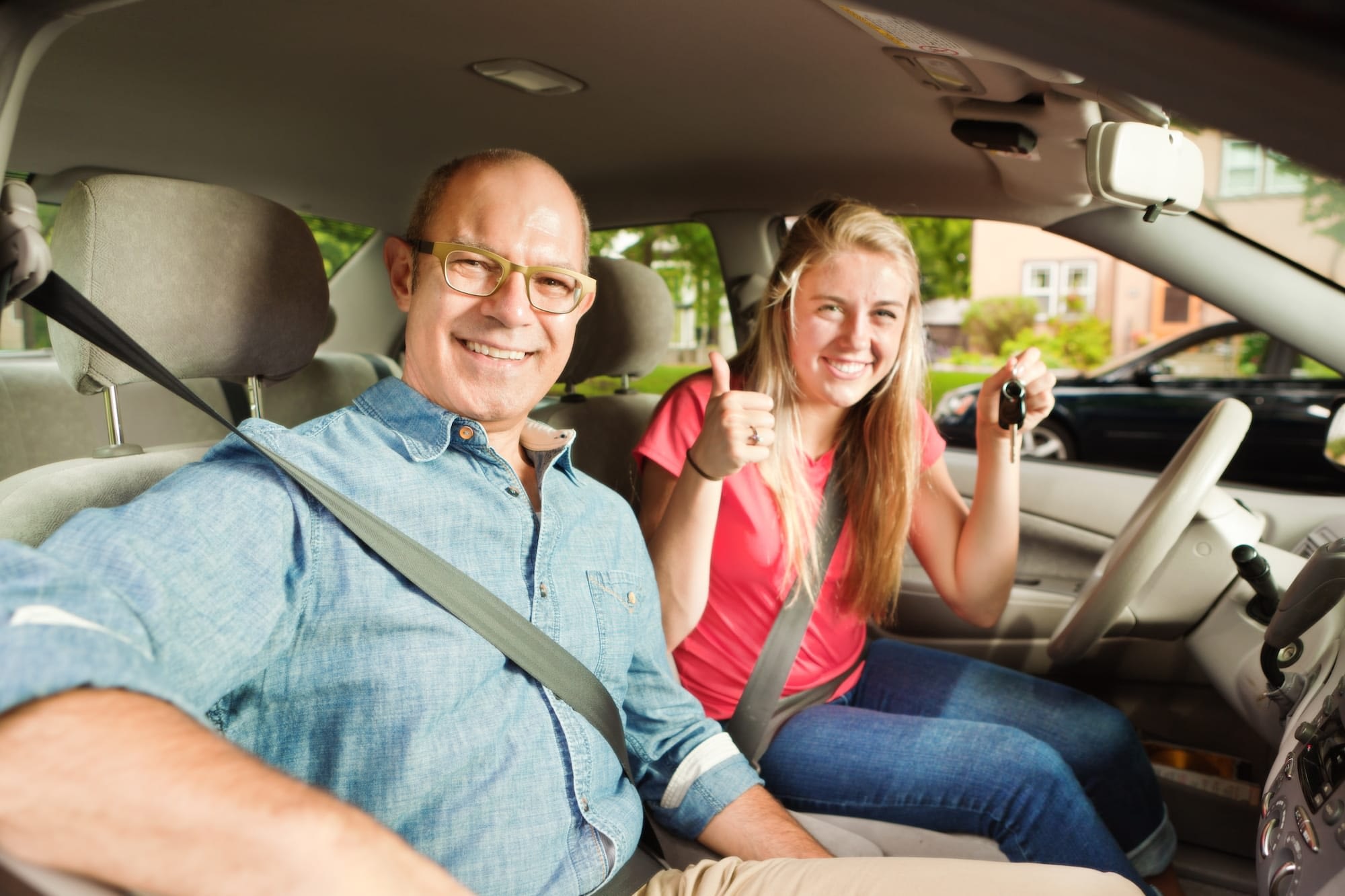 Your teen just got their learner's permit and is super-excited about getting behind the wheel. Are you? It's important to give them the ins and outs of safe driving. You'd be surprised how much influence you have on your teen and the type of driver they will be. Here are a few tips to get started:
Your teen must know all the laws of the road to ensure they don't get pulled over. States are consistently adding new rules and regulations, especially as it relates to technology and driving while texting. They should obey the speed laws at all times and make smart decisions.
If your teen is just getting started, it's best to prohibit them from driving at night – at least when you're not in the car with them. Even though they should get used to driving in different scenarios, it's best to teach them under a watchful eye.
Distractions aren't just texting while driving. Teen drivers get in accidents for the simplest of things, like changing the radio station while driving, eating food, putting on makeup and more. Teen drivers can't take their eyes off the road for a second – it's very easy to swerve or lose control of the car.
Even if you have the most conscientious teen, the "talk" cannot be avoided. They must know the consequence of drinking and driving, and what happens when they are under the influence. Give them some stats and keep things very realistic. You may want to give them a few examples or show them what could occur. There are a lot of resources on the internet that can give them a visual of what they don't want to do.
In order for your teen to take driving responsibly serious, you must be that role model. As you're driving, you can demonstrate different techniques and take them driving around town to make sure they have all the knowledge they need.
Have all the documents handy
It's important to go over all the necessary documents your teen driver must have when they are operating a motor vehicle. First, they must carry their license at all times. They must also know what a car registration is, what it looks like and where it is kept. The insurance card is also key. They should know the steps to take if an accident occurs, and the number of the insurance company. They should also have the card in the car or the digital version on their phone at all times.
Take some time to go over their role with them and emphasize the importance of not folding from peer pressure. Once a teen starts driving, it's easy for their friends to want them to drive to parties, etc. The goal is to set them up for the long haul.
For more information, speak to your insurance agent about rate changes once your teen starts driving today.
Filed Under: Auto Insurance, Automobile, Car Insurance, Youthful Driver
|
Tagged With: All About Insurance, Auto, Automobile, Teen driver