Posted by

Dimmitt Insurance

on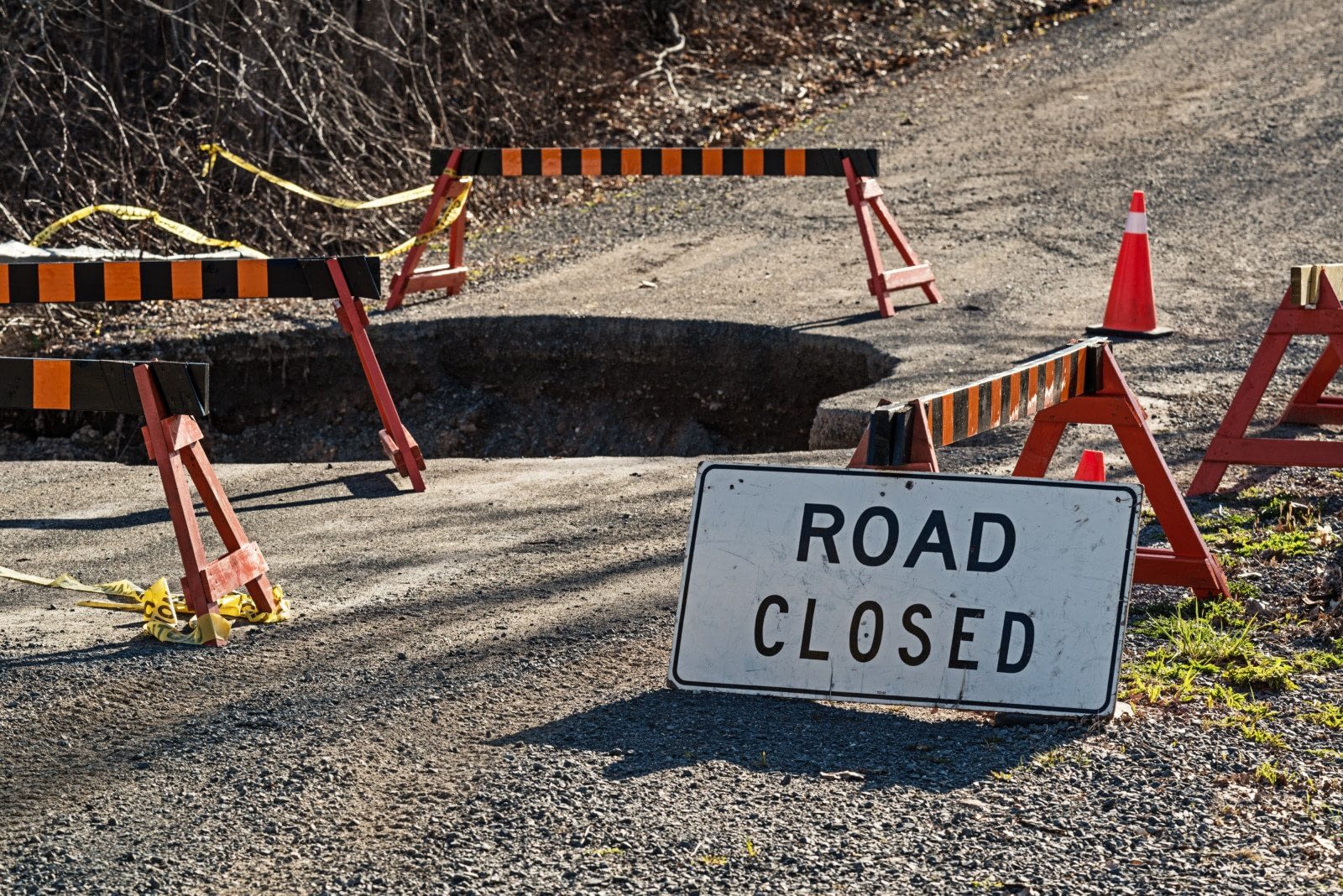 What Causes Sinkholes in Florida?
Florida has earned international notice for its hurricanes and alligators, but, there is a third important natural disaster for Floridians to worry about – sinkholes. Florida is the number one state in the United States for the natural occurrence of sinkholes.
Few parts of Florida may be less prone to developing sinkholes. The Florida peninsula is composed of Carbonate rock (made up of limestone and dolostone). The Carbonate is under layers of different thicknesses of clay and sand. These layers are called the overburden. Carbonate rock is porous and stores and transmits groundwater. The reaction of Carbonate and water creates ideal conditions for a slow chemical process that dissolves Carbonate leaving a karst terrain. Hallmarks of karst terrain include sinkholes, wet or dry caves, springs, disappearing and reappearing streams and other kinds of ground surface depressions – these conditions are found statewide in Florida.
Clint Kromhout, a geologist in the Florida Department of Environmental Protection, wrote the paper "What's Up with All the Sinkholes?": He explains that natural and human activity are triggers for sinkholes. Causes of sinkholes include:
Natural Causes
Heavy rain especially following a drought
Tropical storms
Human Causes
Extreme pumping of groundwater to protect crops
Investigative drilling
Excavation
Sinkholes can form anywhere in the state and there is no particular area that can be guaranteed safe from sinkhole formation. Perhaps the findings from the Florida Geological Survey can shed light on why this is so:
"Since the entire state is underlain by carbonate rocks, sinkholes could theoretically form anywhere. However, there are definite regions where sinkhole risk is considerably higher. In general, areas of the state where limestone is close to surface, or areas with deeper limestone but with a conducive configuration of water table elevation, stratigraphy, and aquifer characteristics have increased sinkhole activity."
Florida Sinkhole Insurance as Part of Your Homeowner's Policy
Florida is one of a small number of states that has legislation concerning sinkhole insurance – but the law is known as Catastrophic Ground Cover Collapse. The law enumerates four conditions that your homeowner's insurance claim must meet for your homeowner's insurance policy to cover a catastrophic ground cover collapse. They are:
"The sinking of the top layer of soil must occur abruptly.
A depression in the ground cover must be clearly visible without the aid of instruments.
There must be structural damage to the home, including the foundation itself.
A government agency must condemn and evacuate the structure."
If your residence is damaged and meets all these conditions your homeowner's insurance will pay for your loss. If your home damages don't meet these conditions your homeowner's insurance policy will not pay. But, if you have purchased a separate sinkhole insurance policy and don't meet the four conditions, the sinkhole coverage policy will.
Separate Florida Sinkhole Insurance Coverage
Until 2007, coverage in Florida for sinkhole damage was very liberal. So, the legislature stepped in and amended the laws regarding sinkhole insurance. The new law requires insurance companies to cover catastrophic ground cover movement or collapse. For broader sinkhole insurance, you must buy a policy, especially for sinkhole damage. Under the new law, the following applies:
A sinkhole loss must include structural damage that includes the foundation.
Structural damage must involve foundation movement that exceeds an acceptable variance in the building code, and it must cause the structural systems to be unable to support the loads they were designed for.
There is a 2-year limit for filing sinkhole damage claims.
Homeowners who accept a rebate from a contractor after filing a claim risk having their sinkhole insurance voided and having to repay the rebate.
Time limits for testing by the policyholder, signing of repair contracts, and repair completion were established.
It is a good idea to meet with your Dimmit insurance agent and discuss whether or not buying a separate sinkhole insurance policy makes sense for you.
Call Dimmit Insurance today for a no-obligation homeowner's or sinkhole insurance quote. If you feel the need to discuss which kind of policy is best for you, we're ready to help. Our phone number is (866) 763-6627 or use our online quote request form.
Source
http://www.earthtech.com/residential/sinkhole-truth/florida-sinkhole-insurance-facts/
http://www.sinkhole.com/sinkhole-insurance.html
https://www.theatlantic.com/technology/archive/2014/08/why-are-there-so-many-sinkholes-in-florida/378869/
Filed Under: 1st, Home Insurance, Homeowners Insurance, Property
|
Tagged With: Clearwater, Florida, Insurance Agent