Posted by

Dimmitt Insurance

on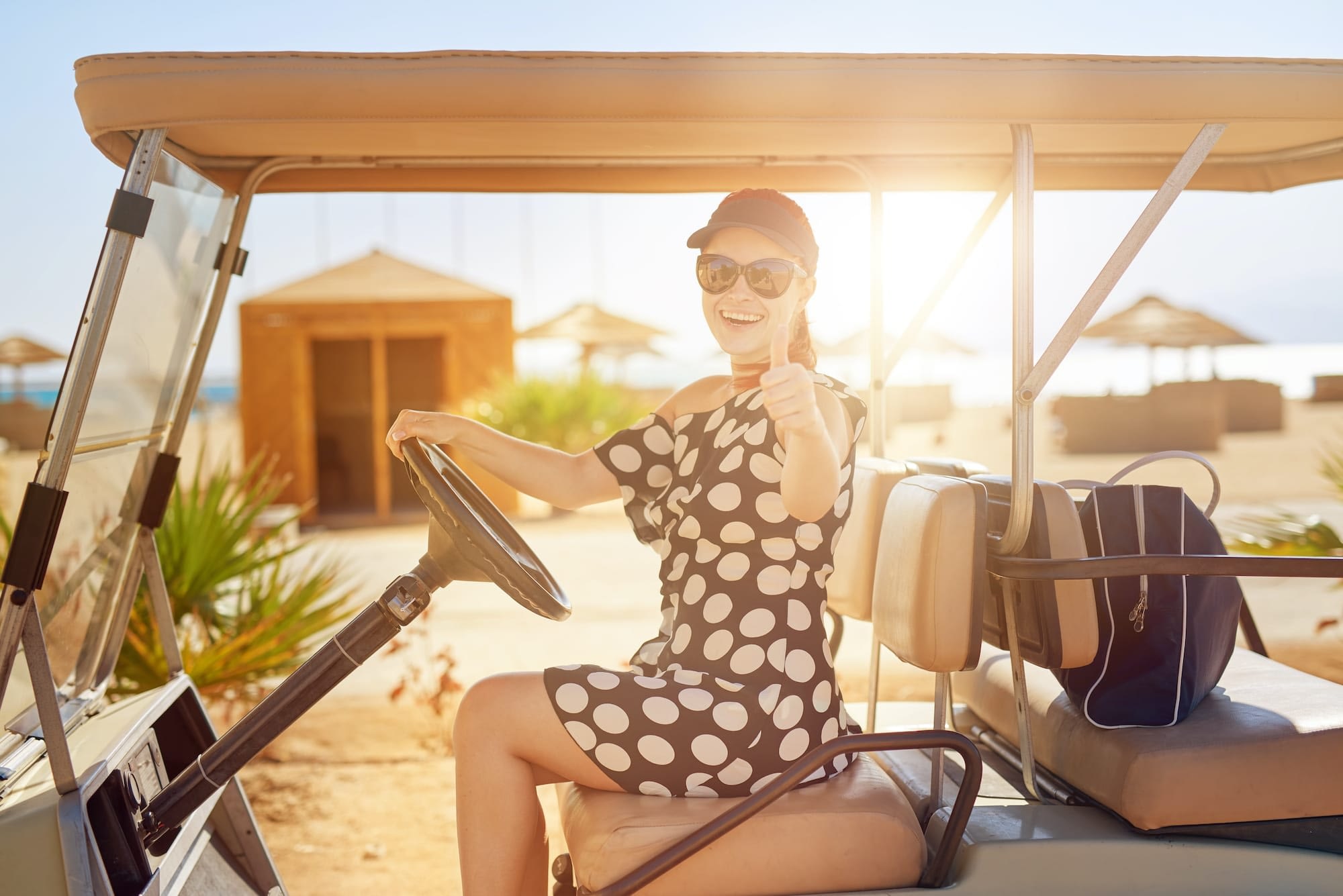 If you have recently purchased a golf cart, you are probably wondering if you need to get insurance for it. The Florida Highway Safety and Motor Vehicles Administration has provided specific guidance on this topic that we share in this blog.
What is a Golf Cart According to Florida Law?
Florida considers any motor vehicle specifically designed and manufactured for use on a golf cart or other recreational pursuits a golf cart. The vehicle cannot exceed 20 miles per hour. State law allows you to drive your golf cart on roadways designed for them where the posted speed is 30 miles per hour or less.
Florida Statute 320.01(22) also states that drivers of golf carts can cross portions of a county road approved for them and that intersect a roadway. You can also drive your golf cart on property that intersects with a mobile home park or designated golf course. However, the roadways in each of these examples must have clearly posted signs warning drivers of automobiles, trucks, and motorcycles that they share the road with golf carts.
When in doubt, you must comply with the most restrictive ordinances passed by local government. It is also a good idea to verify you can drive your golf cart on any road before doing so. Florida does not require golf cart operators to have a specific driver's license. However, operators must be at least 14 years old to take a golf cart on a designated public roadway.
Street Legal Golf Carts and Insurance
State law allows you to convert your golf cart to a street legal low speed vehicle (LSV). If you buy a used converted golf cart, you should be aware that the title and registration dates will not reflect the true age of the vehicle since traditional golf carts require neither. The dates you see represent when the previous seller registered and titled the converted golf cart.
You will need to present several documents when you register your street legal golf cart and apply for a title, including original sales receipts. The state also requires you to insure the vehicle at that point with $10,000 minimums each for PIP and PDL. Dimmitt Insurance can help you meet this obligation. Feel free to contact us for a quote.
Filed Under: Auto Insurance, Golf Car Insurance, Insurance Advice, Insurance News, Property
|
Tagged With: All About Insurance, Golf Carts