Posted by

Dimmitt Insurance

on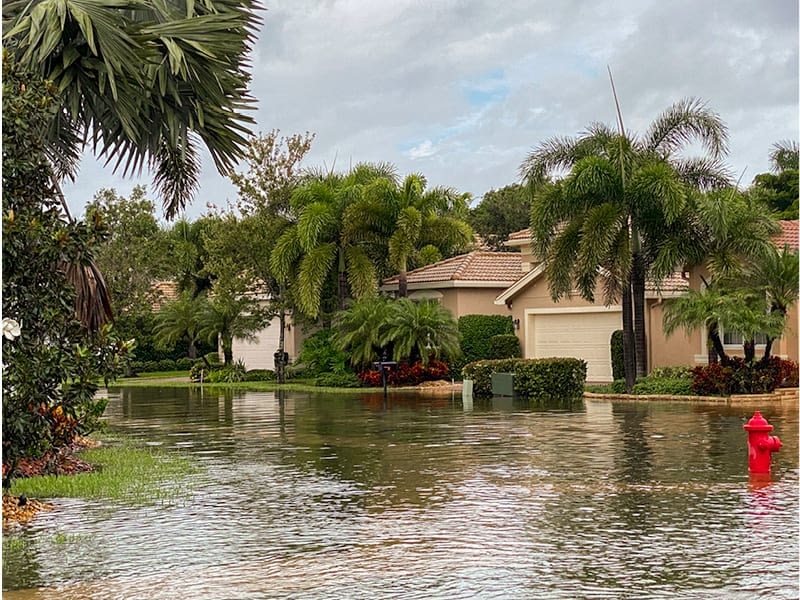 Every year, the climate continues to do things we never expected. We will always remember 2020 as one for the record books. La Niña is no different, with the expectations of this occurrence to last from this winter well into spring 2021. That means there is an increased risk of flood, which could also result in unforeseen damage. Being prepared is key.
As the year's winding down and winter's settling in, it's a great time to take a look at your current flood policy or consider getting one. While this may be the last thing on your mind, who wants to be in a situation where you don't have enough coverage or have to face not having a policy when you really need it? 2020 has shown us all that the "status quo" is no longer an option – in every area of our lives.
Why is flood insurance so important?
Did you know that areas outside of a flood zone can be affected by heavy rains? Most homeowners' insurance policies won't cover this type of damage. There are other situations where a home can experience flooding, including city pipes bursting, or a storm that comes through. As the climate continues to change, areas that were once deemed "safe" no longer fit into that category, making an affordable flood insurance policy attractive to have.
Catastrophes have no names attached to them. Flood-related losses in 2020 are already between $13,048 and $26,660, with a few more weeks left. If a flood occurred in your area, would you be able to handle those costs? Don't put yourself or your home at risk. The team at Dimmitt Insurance is ready to provide real-time information that can make a difference. As it stands, 25% of the current flood damage claims are in low to moderate-risk areas. That means you could be at risk or are already underinsured.
Our insurance agents can walk you through the options to make sure you have all the coverage you need. If you're considering adding to your current flood insurance policy or purchasing a new one, contact our team at Dimmitt Insurance today. In these times, you can't afford not to.
Filed Under: Home Insurance, Insurance Advice, Property
|
Tagged With: All About Insurance, Flood, Home Insurance, Homeowners